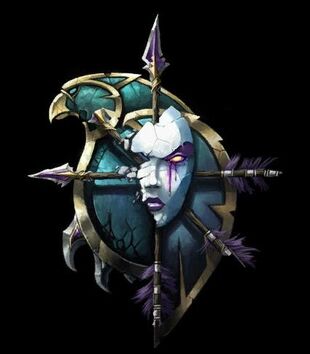 Introduction
Edit
Forsaken is the second opportunity to Red, comanded whit Sylvanas Windrunner and Varimathras In AwLR does not  have a mission.
Location & Allies
Edit
You stay allied whit Blue (Burning Legion - Insurgent Dreadlords).
MasteriesEdit
| Mastery | Icon | Gold | Wood | Extra Requirement | Effect |
| --- | --- | --- | --- | --- | --- |
| Dark Magic Mastery | | 350 | 250 | None | Improves the magical potency of your Undead casters, Curse will make an enemy have a 45% chance to miss, Anti-magic shell will block more damage and Unholy Frenzy will increase attack speed by 85%. Increase all units mana regeneration by 0.5 |
| Disease Power | | 350 | 250 | None | Greatly increases the amount of damage that Disease Cloud deals to enemy units, but decreases the duration of which disease cloud affects enemy units. Also allows you to train an additional 2 Meat Wagons. (Disease Cloud Before: 2.25 damage per second last 120 seconds, Disease Cloud After: 5 damage per second, lasts 60 seconds.) |
| Creature Mastery | | 350 | 250 | None | Improves all creatures of the Scourge, making them attack 15% faster. Hitpoint bonus by 10%. Gargoyles will be able to use Howl of Terror ability (Howl of Terror: Reduces nearby enemy units' attack damage by 20% for 10 seconds.) Does not include units like ghouls, skeletons, necromancer, etc...) |
Heroes, Units and Buildings
Edit
Heroes:
Units:
Buildings:
You can Get  Kel'Thuzad (Ghost) only if forsaken kills Kelthuzad in neutral mode.
Ad blocker interference detected!
Wikia is a free-to-use site that makes money from advertising. We have a modified experience for viewers using ad blockers

Wikia is not accessible if you've made further modifications. Remove the custom ad blocker rule(s) and the page will load as expected.